Another fundamental of good academic writing is being able to understand what you are being asked to do. Written tasks and assignments tend to fall within these common instructional verbs:
analyse
assess
consider
discuss
evaluate
Once again, this is not an exhaustive list, you may be asked to write based on other instructional verbs, however, these 5 are some of the most common found within undergraduate and postgraduate written assignments.
These instructional verbs tell you how to approach your writing. It is therefore crucial that you understand and follow exactly what you are being asked to do.
The table below highlights some common misunderstandings students have: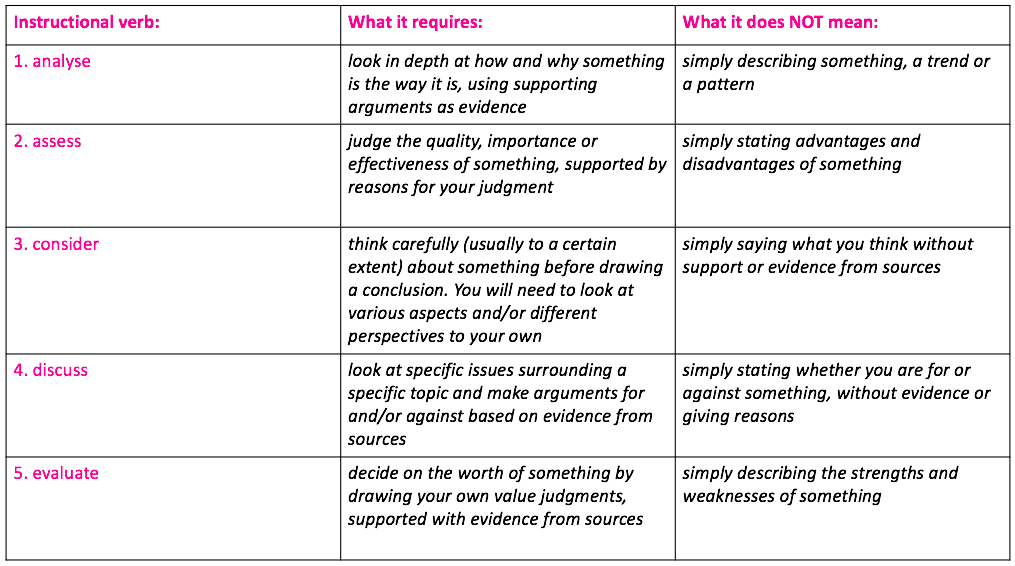 Once you understand the task question, you will be able to plan your answer according to the scope of the topic you are required to write about and fulfilling the criteria on which you will be marked. This will help you stay focused and avoid falling into the trap of simply describing and regurgitating content from sources which many students' do.
Happy studying!
~ Nafisa